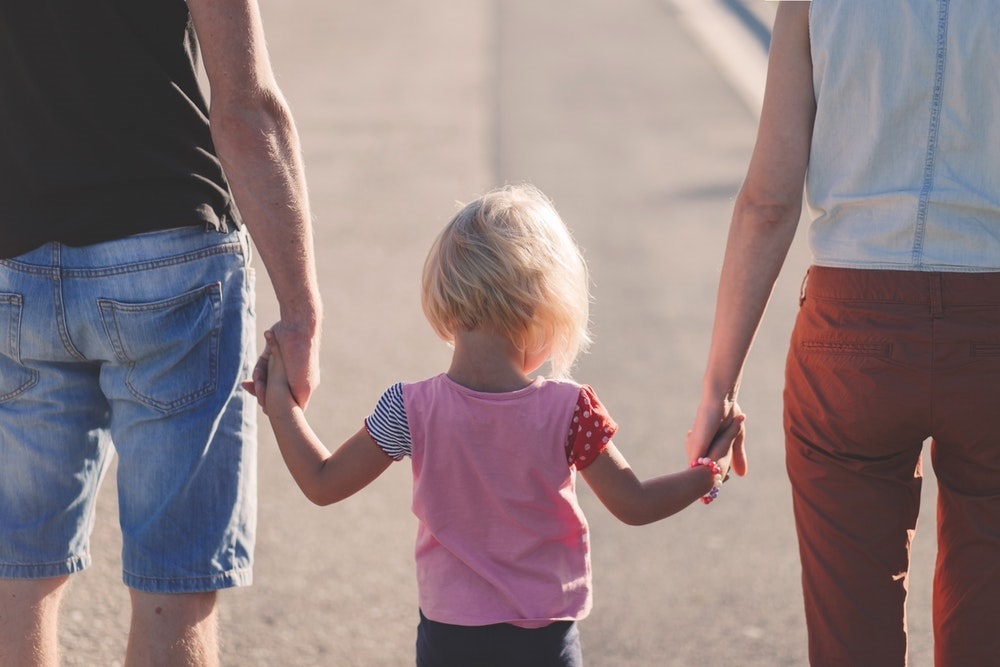 Pexels.com
The number of youths in foster care in Iowa at the end of fiscal year 2018 stood at 6,249, a 5 percent increase over the previous fiscal year, according to newly released data from the U.S. Department of Health and Human Services (HHS).
Iowa children in foster care in fiscal year 2012 numbered 6,262. Five years later, the number of children was 5,952, representing a 5 percent decrease in the foster care population, the Adoption and Foster Care Analysis and Reporting System (AFCARS) reported.
Nationwide, the number in foster care decreased in FY 2018 for the first time since 2011, the analysis found. It went from 441,000 at the end of FY 2017 to 437,300 a year later.
But the number of U.S. children in foster care increased 11.3 percent between fiscal years 2012 and 2017. By the end of FY 2018, the number in foster care had dipped by 0.9 percent compared to the previous year, according to the analysis.
The fiscal-year data compare children in foster care as of the last day of the fiscal year, Sept. 30, HHS reports.
---
Numbers of Children in Foster Care as of Sept. 30, by State
State
FY 2012
FY 2013
FY 2014
FY 2015
FY 2016
FY 2017
FY 2018
% Change, FY 2012

to FY 2017

% Change, FY 2017

to FY 2018

Alabama
4,561
4,435
4,526
4,745
5,053
5,631
5,930
23.46%
5.31%
Alaska
1,854
1,982
2,190
2,653
2,820
2,766
2,792
49.19%
0.94%
Arizona
13,461
14,399
16,246
17,738
17,118
15,031
13,360
11.66%
-11.12%
Arkansas
3,711
3,797
3,806
4,548
4,880
4,776
4,234
28.70%
-11.35%
California
54,553
55,383
56,771
55,983
54,685
51,869
52,337
-4.92%
0.90%
Colorado
6,003
5,851
5,787
5,644
5,733
5,704
5,542
-4.98%
-2.84%
Connecticut
4,563
4,263
3,921
3,908
4,119
4,135
4,225
-9.38%
2.18%
Delaware
799
702
635
682
780
787
719
-1.50%
-8.64%
District of Columbia
1,216
1,034
871
873
826
751
707
-38.24%
-5.86%
Florida
19,536
18,040
19,712
22,364
23,810
24,641
24,404
26.13%
-0.96%
Georgia
7,671
7,607
9,005
10,935
12,381
13,146
13,793
71.37%
4.92%
Hawaii
1,079
1,085
1,221
1,360
1,605
1,607
1,687
48.93%
4.98%
Idaho
1,234
1,342
1,208
1,351
1,518
1,593
1,814
29.09%
13.87%
Illinois
16,772
16,894
17,049
16,654
16,113
15,930
16,840
-5.02%
5.71%
Indiana
11,190
12,382
14,452
17,023
19,837
20,904
18,560
86.81%
-11.21%
Iowa
6,262
6,341
5,978
5,993
5,565
5,952
6,249
-4.95%
4.99%
Kansas
6,002
6,441
6,762
7,223
7,302
7,753
8,068
29.17%
4.06%
Kentucky
6,979
7,162
7,506
7,538
7,739
8,146
9,355
16.72%
14.84%
Louisiana
4,044
3,955
4,329
4,545
4,461
4,460
4,562
10.29%
2.29%
Maine
1,512
1,787
1,864
1,873
1,837
1,584
1,768
4.76%
11.62%
Maryland
4,884
4,467
4,032
3,914
3,841
3,923
3,973
-19.68%
1.27%
Massachusetts
8,522
8,537
9,937
10,278
10,910
10,916
10,612
28.09%
-2.78%
Michigan
14,522
14,615
13,512
11,977
11,599
11,918
12,121
-17.93%
1.70%
Minnesota
5,330
5,641
6,324
7,610
8,793
9,651
9,271
81.07%
-3.94%
Mississippi
3,699
3,779
4,380
4,773
5,486
5,440
4,703
47.07%
-13.55%
Missouri
9,985
10,624
11,834
12,160
12,408
12,390
12,659
24.09%
2.17%
Montana
1,937
2,232
2,345
2,807
3,366
3,853
3,946
98.92%
2.41%
Nebraska
5,116
4,561
3,666
3,725
4,012
4,195
3,524
-18.00%
-16.00%
Nevada
4,745
4,776
4,543
4,489
4,266
4,408
4,532
-7.10%
2.81%
New Hampshire
768
850
890
1,032
1,206
1,461
1,531
90.23%
4.79%
New Jersey
6,848
6,946
7,138
6,874
6,527
5,946
5,526
-13.17%
-7.06%
New Mexico
1,914
2,077
2,366
2,471
2,610
2,657
2,508
38.82%
-5.61%
New York
23,924
22,975
22,422
20,985
17,398
17,207
16,385
-28.08%
-4.78%
North Carolina
8,461
9,036
9,859
10,324
10,561
10,756
10,543
27.12%
-1.98%
North Dakota
1,109
1,227
1,365
1,359
1,407
1,495
1,576
34.81%
5.42%
Ohio
11,877
12,223
12,519
13,205
13,725
14,961
15,730
25.97%
5.14%
Oklahoma
9,120
10,535
11,457
11,163
10,062
9,315
8,634
2.14%
-7.31%
Oregon
8,686
8,202
7,395
7,388
7,631
7,972
7,577
-8.22%
-4.95%
Pennsylvania
14,515
14,270
14,838
16,081
16,086
16,891
16,566
16.37%
-1.92%
Rhode Island
1,707
1,789
1,798
1,838
1,654
1,846
2,003
8.14%
8.50%
South Carolina
3,113
3,188
3,461
3,726
3,968
4,041
4,456
29.81%
10.27%
South Dakota
1,399
1,253
1,174
1,280
1,416
1,603
1,560
14.58%
-2.68%
Tennessee
7,440
7,763
7,342
7,599
7,694
8,558
8,929
15.03%
4.34%
Texas
29,613
29,625
30,358
29,990
30,738
32,150
32,960
8.57%
2.52%
Utah
2,813
2,709
2,960
2,704
2,838
2,954
2,611
5.01%
-11.61%
Vermont
975
971
1,123
1,332
1,323
1,270
1,308
30.26%
2.99%
Virginia
4,579
4,327
4,597
4,735
4,890
4,795
4,915
4.72%
2.50%
Washington
9,606
10,208
10,630
10,665
10,959
11,355
11,399
18.21%
0.39%
West Virginia
4,562
4,389
4,556
4,959
5,973
6,633
7,138
45.40%
7.61%
Wisconsin
6,384
6,539
6,918
7,091
7,382
7,721
7,819
20.94%
1.27%
Wyoming
949
981
985
1,082
993
1,085
1,091
14.33%
0.55%
Puerto Rico
4,310
4,197
3,696
4,190
4,264
4,539
2,231
5.31%
-50.85%
Total
396,414
400,394
414,259
427,439
434,168
441,071
437,283
11.27%
-0.86%
Source: U.S. Department of Health and Human Services